CFL's worksites during August and September 2017
construction works/projects
//
17 August 2017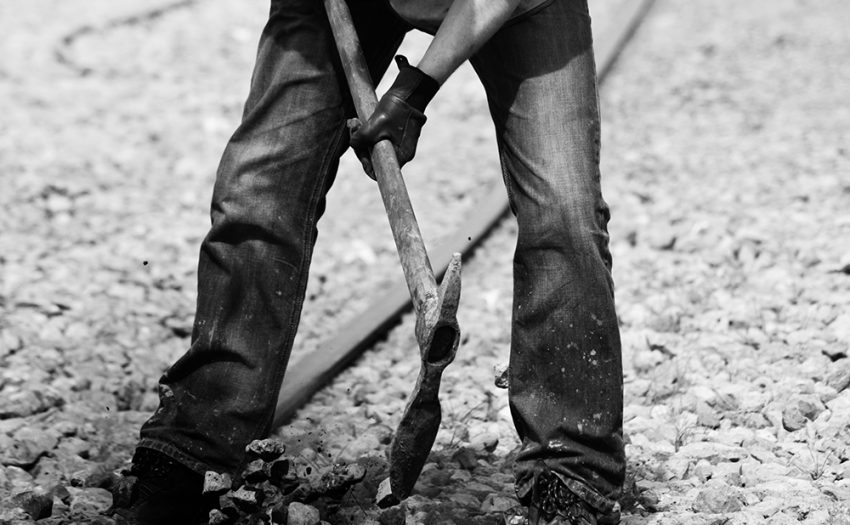 With a view to enabling modernisation, maintenance and extending the railway network, and in order to respond to its customers' requirements, CFL regularly carry out railway infrastructure works. These operations require blocking access to certain sections of lines in order to reduce the disruptions caused to an absolute minimum and to enable rapid progress under completely safe conditions. This is why these works are traditionally carried out during periods when there is lower use, such as during school holidays or weekends.
For several weeks during August and September, CFL will be partially blocking access to lines 10 (Luxembourg – Troisvierges – Gouvy) and 30 (Luxembourg – Wasserbillig – Trier). Measures for providing replacement bus services have been applied. Certain works will be carried out at night; people living nearby will receive detailed information in due course. On each occasion, the works will be completed overnight on the respective Sundays and Mondays. All the details are available on-line at www.cfl.lu.
Substitution measures :
Line 10 (Luxembourg – Troisvierges – Gouvy)
Line 30 (Luxembourg – Wasserbillig – Trier)
Access blocked for three weeks: the Luxembourg-Ettelbrück section
Line 10: Luxembourg – Troisvierges – Gouvy
Access to the section of line 10 between Dommeldange and Ettelbrück, as well as between Ettelbrück and Diekirch, will be blocked for three weeks, from 26 August to 17 September (inclusive), due to major modernisation works at several spots along these sections.
To provide more detail, within and in the vicinity of Lorentzweiler station, refurbishment works are necessary: 8 switches will be replaced in the station. At the same time, the platform and the drainage system for the station will be improved in order to guarantee trouble-free water run-off along the railway lines. As part of the removal of level crossing No. 20b, a new underground will be built as an extension to Lorentzweiler station. This new underground will be equipped with a lift that will facilitate access for people with reduced mobility. Only the framework for this underground will be installed during this period when access is blocked. However, the platform and level crossings PN No. 20 and PN No. 20b will be modernised during this period. Both level crossings will be closed off from all traffic during the works, as well part of cycle path PC 15. Detours will be established. Preparatory works for removing level crossing No. 17 at Walferdange will also be carried out.
Along the same section, between Mersch and Ettelbrück, preparatory works for optimising the power supply for line 10 will be carried out.
Access blocked for two weeks: Oetrange-Wasserbillig section
Line 30: Luxembourg – Wasserbillig – Trier
Access to the section of line 30 between Oetrange and Wasserbillig will be blocked off for two weeks, from 26 August to 10 September (inclusive). During this period, line refurbishment works will be carried out along the section in question.
In the vicinity of Oetrange station, these works in particular will consist of refurbishment and clean-up of the railway as well as modernisation of the electric traction installations. Moreover, it is foreseen that the paths will be relaid, as will the cableways and the drainage system along the tracks in order to guarantee trouble-free water run-off. Within the context of these modernisation works, 4 switches at the Oetrange station will also be replaced.
At Wecker station, ensuring the compliance of several works is foreseen. These works will include the construction of a new retaining wall, enabling widening of the railway platform, extension of a river bridge, and reworking of an aqueduct.
Blocking off access to the section will also benefit the installations in the vicinity of Mertert: paths and cableways in this zone will be replaced, which will require works in the vicinity of the lines. A bridge will also be widened in order to enable paths to be created for ongoing maintenance work on the railway.
It should be noted that the replacement buses will run from Oetrange and will service all the stations and stops as far as Trier.
Staff at the CFL Call Centre (+352 2489 2489) and at the Central Mobility Office Call Centre (+352 2465 2465) are on-call to provide support. In most cases, travellers will have to depart earlier in order to reach their destinations on time.
The CFL offer their apologies for any disruptions which may result from these works.