Working for you – autumn 2020
construction works/projects
//
9 October 2020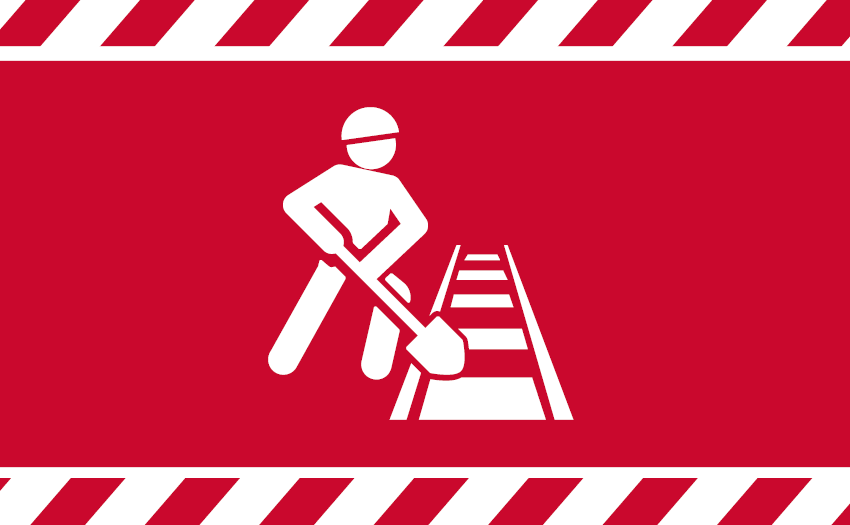 Temporarily closed sections on lines 10, 30, 50, 60, 70 and 90
The CFL are constantly committed to providing better train service to their customers. Investments in safety, punctuality, capacity and comfort make a significant contribution to this. With their vision for 2024, the CFL are determining the direction they are taking with their major engineering works at strategic locations on the Luxembourg rail network. To ensure that everything runs smoothly on the rail network, the CFL also keeps its rails, switches and other infrastructure permanently intact. This is why regular maintenance work is required. To ensure that all the engineering works can be carried out safely, the CFL have to close sections on some lines where engineering works are being carried out.
In the autumn of 2020, the CFL are working for you around All Saints' holidays and on several weekends.
Closed sections during the All Saints' holidays from Saturday 31st October 2020 to Sunday 8th November 2020 inclusive:
Line 10 (Luxembourg – Troisvierges):
between Ettelbruck and Diekirch
---
Line 30 (Luxembourg – Wasserbillig – Trier):
between Oetrange and Trier
---
Line 50 (Luxembourg – Kleinbettingen – Arlon):
between Luxembourg and Arlon
---
Line 60 (Luxembourg – Esch-sur-Alzette ‒ Pétange) :
between Esch-sur-Alzette and Rodange
---
Weekend or night engineering works will take place on sections of lines 10, 30, 60 and 70 (overview here).