A modern, comfortable and efficient station for Mersch
construction works/projects
//
9 August 2021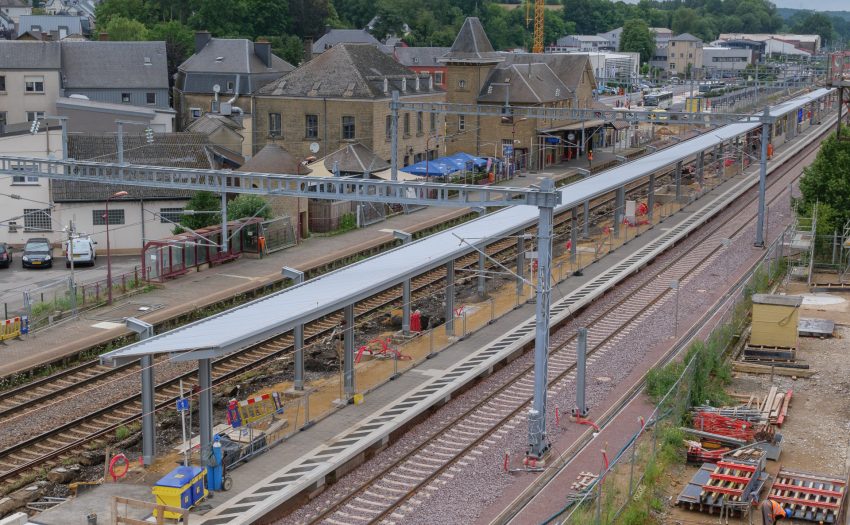 In Mersch, work on the new interchange platform is progressing in great strides. On 7th August 2021, another stage of the project was completed when a new track with a platform edge (length of 270 metres) was inaugurated. The new underground passages with stairs and lifts on the middle platform was also placed in service. During the track closure, four new switches were installed south of Mersch.
Another interchange platform in the north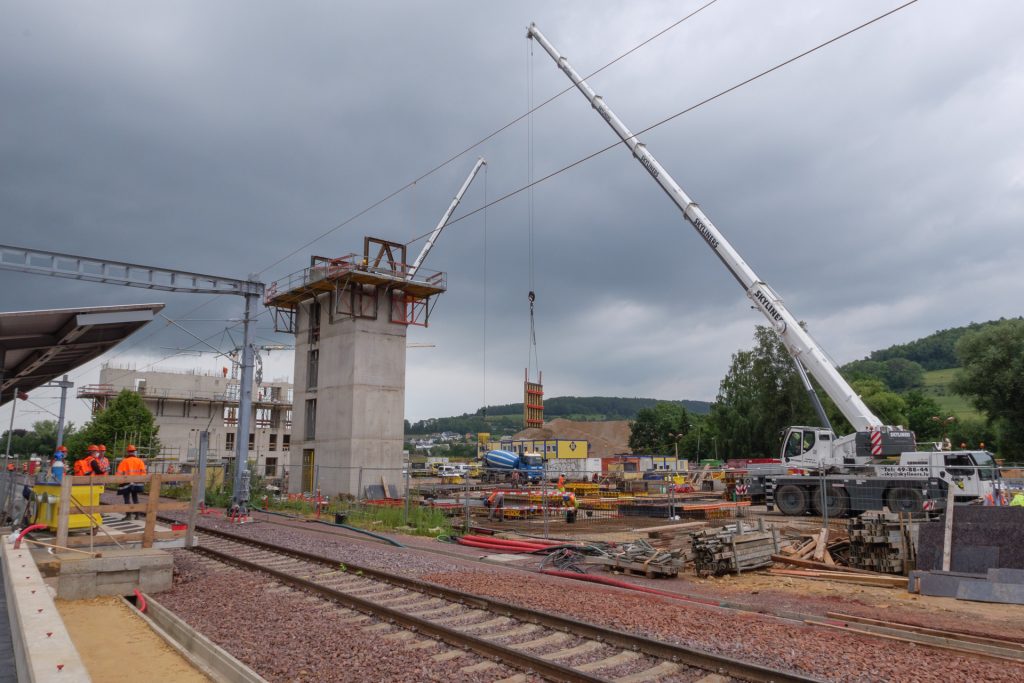 The works in Mersch started two years ago. They focus on the interchange platform with easy access to public transport, allowing customers to leave their cars and benefit from the advantages of the train. The new multi-storey car park with more than 400 parking spaces will be ready by the end of 2022 and will offer direct access to the platforms through the two underground passages.
Convenient and barrier-free access to the tracks
The new underground passage, which was also inaugurated on 6th August 2021, provides barrier-free access from the modern bus station, which has been in place since 2019, to the platforms. Here, two lifts simplify access to the train, especially for people with reduced mobility.
Eight new switches for more efficiency and flexibility
The installation of eight new switches is planned as part of the works. While four were already installed in 2018 to the north of the station, four more were recently added to the south. Thanks to the eight new switches, train traffic can be arranged more flexibly in the dense train service of Mersch station from the time they come into operation by Easter 2022. This makes it possible, for example, to use an already existing track (track number 3) not only for parking trains, but also for active train traffic. This provides additional flexibility, e.g. to bypass a train with a technical problem or if another track is closed due to construction work, for example.
What works lie ahead until completion in December 2022
Following these works, the platform edge along track 1 will be rebuilt by Easter 2022. After that, the entire middle platform, which gives passengers access to tracks 1 and 3, will thus be in operation. The underground passage in the middle of the platform will also be completely accessible to passengers at that time. Between Easter and Christmas 2022, the platform along track 2 will then be renovated and extended to 255m. In parallel, renovation work will be carried out in the southern underground passage, as well as on the station building.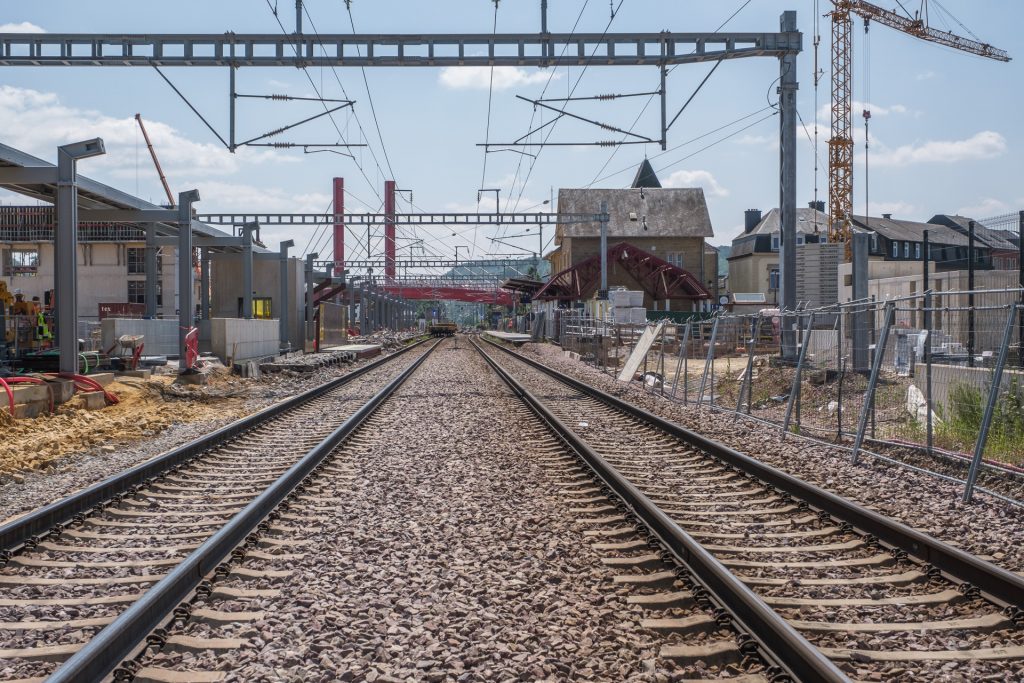 The entire platform, including all underground passages and the new station building, will be ready in time for the timetable change in December 2022, making the station more modern, comfortable and efficient for customers.