Convince in 8 minutes only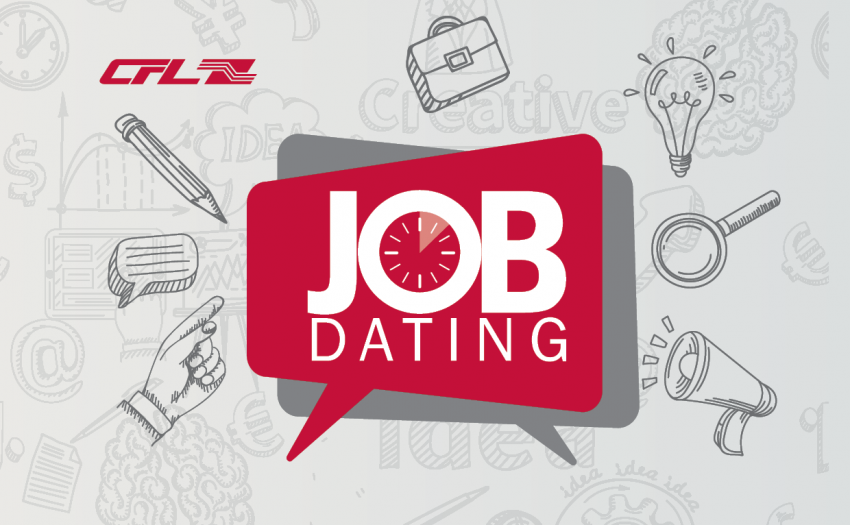 From the 18th to the 24th of May 2019, all those who are looking for a job or a new professional challenge are cordially invited to the CFL #jobdating events. Unlike traditional job interviews, the pre-selection of candidates is not only based on the submitted CVs. During the jobdating interview, the candidates have the opportunity to convince our recruiters with their live presentation and their personality.
For the launch of the year's Jobdating, the CFL has put together an event which will give participants a direct look into different careers available at the CFL. On May 18th at the Central Station, from 10 to 16:00, candidates will be welcomed by our recruiters on a train. As part of the event an "experience train" will let candidates meet and exchange with CFL experts to get a better insight into the many careers that are available at the CFL.
Moreover, candidates who register in advance on jobscfl.lu/jobdating, they can take part in a guided tour of the Bettembourg signal box and attend a CFL bus maintenance workshop.
Check out our tips in order to make sure to make the most out of your 8 minutes.
Preparation is everything !
8 minutes go by quickly. Before you come to the jobdating event you should know your strategy to convince. What strengths do set you apart from everyone else? How did your strengths helped you to solve specific situations in the past? Why do you want to work for the CFL Group?
Know your (potential) employer !
What are the areas or working environments that interest you within the CFL Group? Where could you get involved in the company? Is there a job or field of work that appeals to you? Do not forget to look at the job vacancies at www.jobscfl.lu.
More tips
Do you want to avoid that traffic jams during the rush hour cross your plans? Just drive off a little earlier, e.g. 1 – 1.5 hours and if necessary use the remaining time to calmly drink a coffee or a fruity tea – the best way to relax before going to your date.
Dress to success
Clothes make the man. Along with the right clothes, be sure to have two other accessories to hand : your most convincing smile 😉 and your CV.