A new look for CFL Evasion
CFL Group
//
9 October 2019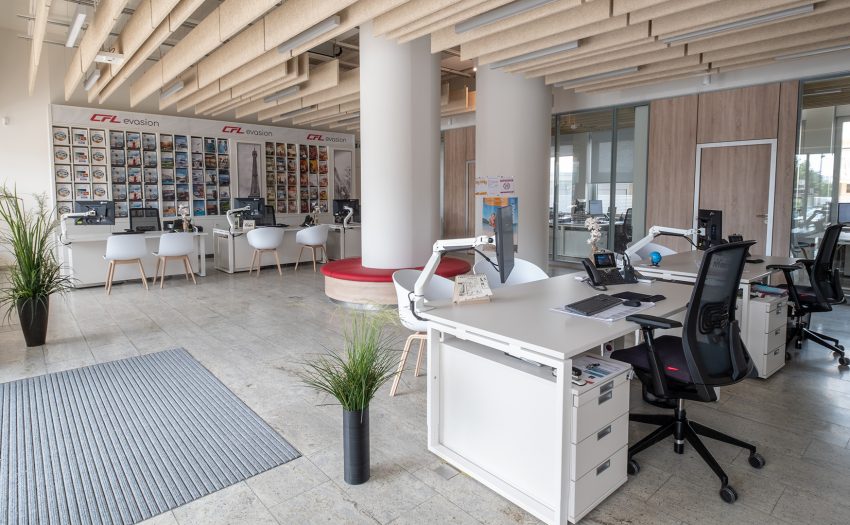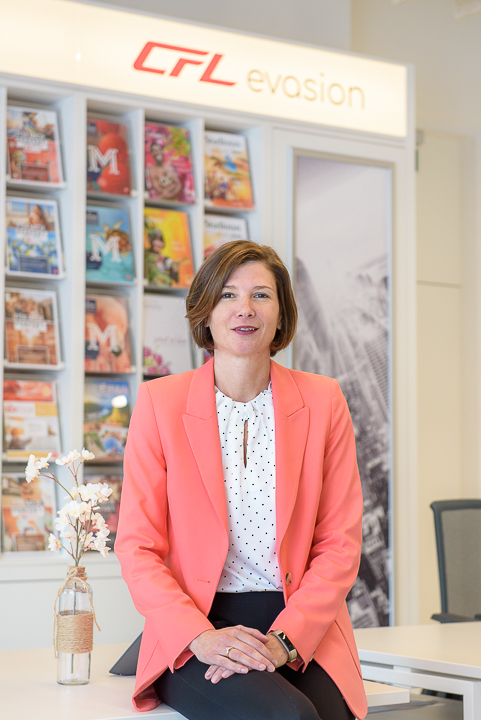 The subsidiary of the CFL Group, dedicated to the planning and booking of holidays for corporate and private clients, has become an indispensable player in the Grand Duchy's tourism sector thanks to its many years of experience. Manager Martine Frieseisen talks to us about the travel agency, which has completely renewed its image.
What's the story behind CFL Evasion's new logo?
CFL Evasion has been available to its clients for more than 20 years. Furthermore, innovation, which can take many different forms, remains one of the strategic pillars of the Group. With this in mind, CFL Evasion is proud to present a new, completely redesigned logo that symbolises a modern company that responds to the changing needs of its customers.
And that's not all! After many years of loyal service, our travel agency at 9 Place de la Gare has been given a new look. Our premises have been renovated and, since the end of July, clients have been welcomed in a contemporary setting and a feel-good atmosphere.
What services does your travel agency offer?
Since the start in 1998, our travel agency has proven itself in the planning and booking of trips for customers, especially thanks to the train. Over the years, we have networked with a large number of partners in order to gradually broaden our offer. Whether by train, plane, ship, car or bus, our customers are guided throughout their journey to the destination of their dreams. From holidays with family or friends to theme trips, we have a wide selection of tailor-made offers. There are timeless destinations, such as the Balearic Islands and the Canary Islands, which are very popular with families. On the other hand, clients are increasingly opting for several short trips a year. The train proves to be a convenient means of transport. Paris is particularly popular for city trips. The City of Love can be reached quickly and easily by TGV from Luxembourg in less than two hours.
Our travel agency has its own department for business clients. Whether it's booking a specific flight route, finding the right accommodation or even the quickest journey between two business meetings, our team handles each client request individually.
What is the strength of your travel agency CFL Evasion?
The experience, services and know-how of our team. At CFL Evasion, it is the direct contact with the client that allows us to create a personalised offer. Our service not only saves you time during the planning phase, but also provides you with personal attention throughout the entire booking process. A high quality customer service is guaranteed because we are always open to customer suggestions and feedback. We inform the customer about the entry and health regulations as well as additional services. Our team is available from Monday to Friday, from 8.30 am to 6 pm.
More information : www.cflevasion.lu