CFL apprenticeships: learning by doing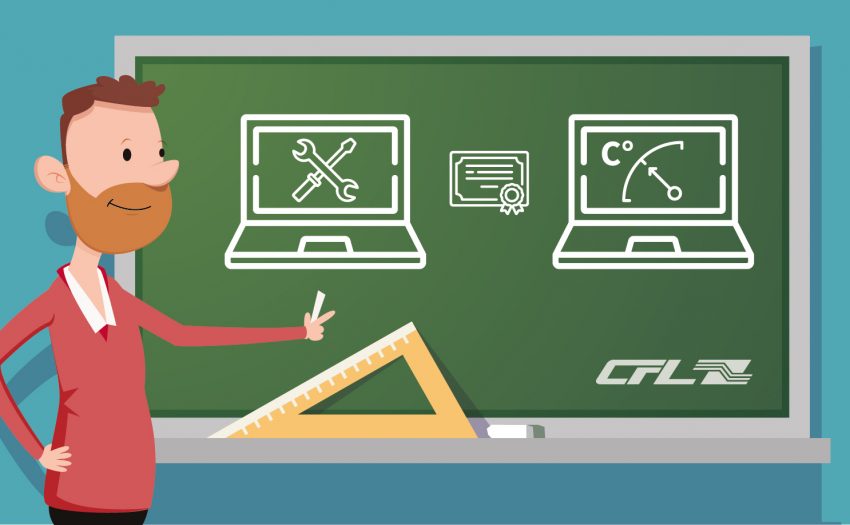 Given the uniqueness of some jobs and the variety of activities at the CFL, regular on-site practical training in addition to the classroom work environment is indispensable to develop your talents.
Through various training courses, the CFL enables you to familiarise yourself with the company and its internal processes and introduces you, accompanied by enthusiastic professionals, directly into your daily work routine.
Let's take a look at the two DAP Diplôme d'aptitude professionnelle (Vocational Aptitude Diploma) apprenticeships offered by the CFL, the DAP "mechatronics – train maintenance and technology" and the DAP "refrigeration technicians".
DAP mechatronics – train maintenance and technology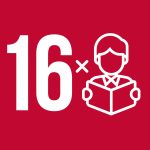 The CFL mechatronics technician of train maintenance and technology are skilled in mechanics, electronics and IT and give their expert advice on machines, safety systems or installations. They have the opportunity to combine three exciting departments to commission, adjust and monitor machinery consisting of mechanical, hydraulic, pneumatic, electrical or electronic components.
Whether a Kiss, Dosto, Z2 or TER2N: the mechatronics technician for train maintenance and technology monitors the commissioning of the control and signaling systems for all the CFL trains. With the help of various measurement and computer tools he identifies malfunctions and performs the repairs as needed.
The DAP mechatronics – train maintenance and technology apprenticeship takes place alongside work in block periods. As a trainee for this DAP you alternate between working in the CFL workshops where you are accompanied by instructors of the highest level and teaching takes place in a Lycée.
At the end of this apprenticeship, which spans over three years, you will know everything there is to know about CFL trains. However continuous learning is necessary to stay up to date when working on rolling stock, which is constantly evolving in line with technological progress and innovations within the rail industry.
In 2019, this apprenticeship counts six apprentices in the first year of training as a DAP mechatronics – train maintenance and technology technician. Six apprentices are in the second year of training as well as four apprentices are enrolled in the third and final year of training this year.
DAP refrigeration technician
Like cars, trains are now equipped with air conditioning systems for the passenger's comfort. With their high efficiency and increasing performance, these air conditioners undergo regular inspections and maintenance. This is also the case for the roughly 650 installations fitted within the CFL rolling stock.
At CFL, only those trained in refrigeration and certified personnel are authorised to work on the air conditioning systems.
Taking into account the increased internal demand for refrigeration technicians, from 2016, in agreement with the ministry, the CFL created the vocational aptitude diploma in refrigeration technology. This is also a three-year apprenticeship that takes place alongside work in block periods.
This new DAP was introduced at the beginning of the 2017/2018 school year and today has nine apprentices (four in the first year, five in the second year), their weeks are split between the CFL workshop and lessons in the Lycée.
The apprentices are trained in the maintenance of systems that are fitted to the railcars and trains of the CFL. Diagnoses, maintenance plans and repairs are also carried out during the entire training period, which requires a great deal of technical challenges and skilled craftsmanship.
The conditions for acceptance of the above-mentioned apprenticeships:
Currently enrolled in a secondary school class:
Fluent in Luxembourgish, German and French
Be interested in technical subjects
Have a good technical understanding
Like technical challenges
Reliable, motivated, team spirit
DAP mechatronics – train maintenance and technology (DAP Mécatronicien maintenance trains):

You are currently enrolled in 5e G section and are completing the base secondary education level this year.

DAP Refrigeration Technician (DAP Mécatronicien en technique de réfrigération):

You are currently enrolled in 5e AD (d'adaptation) class with a high level in Mathematics or 5e P (de préparation) level with 45 modules, of which at least 8 modules are in Mathematics and have a favourable recommendation from the class council (décision de promotion), in the secondary education that you finish this year.
Interested? Do not hesitate to apply for the next session which will start, like every year, in September. Send us your application by May 31, 2019 (deadline), with the following documents:
cover letter
detailed and up-to-date CV
copy of your identity card
report cards from the last two years
guidance notice (avis d'orientation), upon receipt
promotion decision (décision de promotion), (upon receipt)
In addition: voluntary internships are also available!
To apply, complete the form by clicking the following link: