Train maintenance
Photo reportage
//
14 November 2018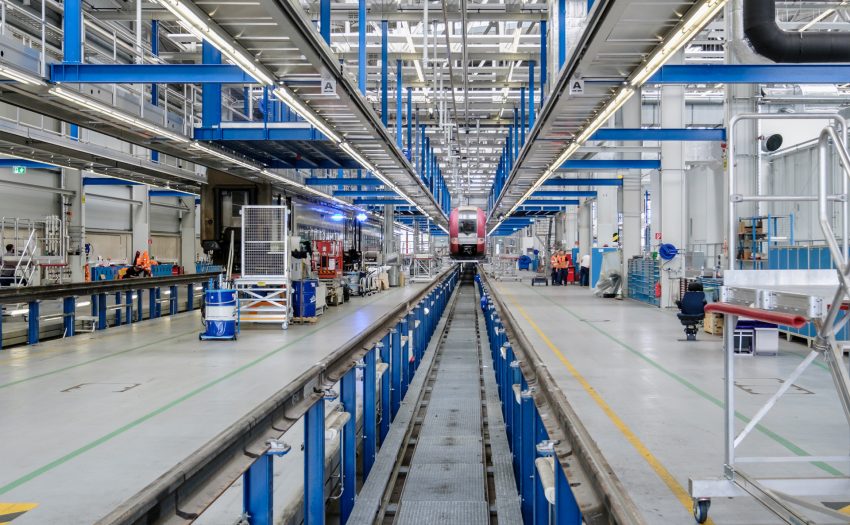 Just like your car, trains need regular servicing as well.
To ensure the reliability of rolling stock and contribute to the punctuality of traffic on the Luxembourg and cross-border rail network, the CFL has a maintenance center, located in Bonnevoie with state-of-the-art facilities.
The maintenance center covers an area of ​​about 15,000 m2, including 1,110 meters of maintenance rail tracks.
These three halls make up the central workshop that does services, revisions and, if necessary, repairs. Electric railcars, complete trainsets, even locomotives (electric and diesel), everything is constantly screened to ensure the safety and comfort of travelers and staff.
A cleaning hall, 220 meters in length, is on site to clean the trains.
Whilst repairs can be unexpected, most revisions are preventive. As for your car, there are manufacturer's recommendations for work and revisions to be carried out on a whole machine, or on parts and components that are disassembled beforehand (e.g. pantographs, pneumatic components, bogies, axles, etc.)
The mileage traveled and / or the duration of use of a train is taken into account to make the maintenance plan. A well-maintained train can display up to 5 million km on the meter before being taken out of service. It should be noted that preventive work is currently being carried out on rolling stock in anticipation of winter and periods of extreme cold. Every year, on average, 5,000 planned services are conducted.
Production, planning, engineering, training or logistics. To maintain the fleet of CFL rolling stock and bring customers and crew on board day after day, 270 people work daily at the maintenance center.
CFL and its maintenance center have been using shift work since 2014, especially in the production teams. Whether during the week or the weekend, day or night, revisions are carried out in such a way as not to hinder daily circulation of trains on the network.
In order to have the necessary parts for rolling stock overhauls and repairs, the central workshop's logistics department regularly supplies the store's stock. A stock of about 14,000 pieces.
Digital screens, electric doors, air conditioning, trains today are loaded with state-of-the-art technology. The mechanical configuration of the CFL rolling stock is constantly evolving. Thus, one of the priorities for the CFL, which have their own trainers, is to train its staff continuously. In just four years, the hours devoted to training (general or specific depending on the vehicle) have been quadrupled.
The CFL offer different internships, such as mechatronics specialist. Recently, it's been possible to do an apprenticeship as an air conditioning technician within the CFL. This new apprenticeship, is exclusive to the CFL within Luxembourg.
To know what happens at the central workshop, visits are offered throughout the year, for school trips or other groups. Feel free to get in touch.