Noah's Train, adding a splash of colour from Luxembourg (to the journey)
CFL Group
//
16 July 2019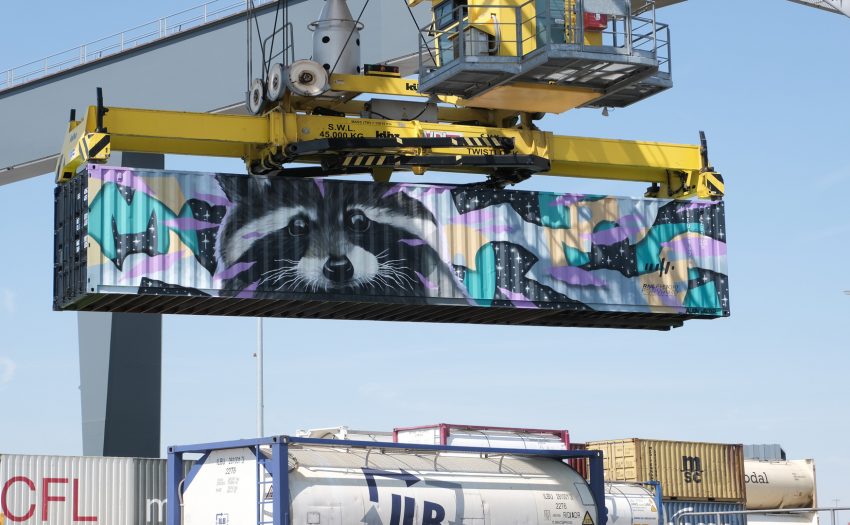 Through its initiative Noah's Train, the Rail Freight Forward coalition aims to raise public awareness towards more environmentally friendly modes of goods transportation.
This coalition of European railway companies, founded in December 2018, is actively engaged in reducing the environmental footprint of goods transported across Europe and hopes by 2030 to increase the share of European rail freight traffic from 18% to 30%.
To achieve this, Rail Freight Forward can count on the help its 18 members, these include CFL cargo and its sister company CFL multimodal, who actively promote rail transport in Europe and in particular Luxembourg. Noah's Train left Katowice in Poland on December 14th, 2018 travelling through Vienna, Berlin, Paris, Brussels Rome, to finally make a stopover in Luxembourg on July 10th.
In Dudelange two containers were painted by Luxembourg artists Daniel Mac Lloyd and Alain Welter, to complete the colourful train, made up of 12 containers of Rail Freight Forward members.
Noah's Train is considered the longest moving art work in the world and will continue its journey across Europe until next October, the painted containers will then join the COP25 taking place in Chile.