Travelling at your fingertips with the CFL apps
Simply explained
//
24 June 2020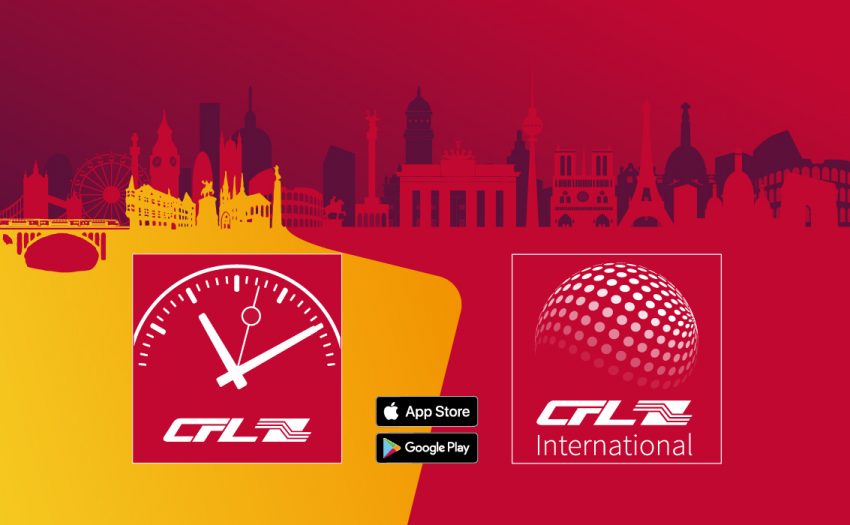 The CFL have worked on the development of two apps that can be used as travel planning assistants from A to Z for any mobile device to adapt to the changing mobility needs of passengers and provide comprehensive and convenient customer information.
Travelling through Europe at your fingertips – CFL International
With the new CFL International app, you can book your trip conveniently by train through Europe. Travel and discover hundreds of destinations in Europe, it has never been easier! Thanks to the CFL International app, travel planning and international ticket purchases are made directly via the app. The new app, with its ergonomic user interface in French, German or English, is available for free download from the App Store or Google Play.
Features:
International ticket purchase (to Belgium, France, Netherlands, Germany, Austria, Denmark or London)
Management of e-tickets
Real-time rail traffic across borders
Display of station tables so that the user can go directly to the connecting platform
Information about railway stations (description of each station with map, services, parking near the station)
For your national and cross-border travels – CFL mobile
The CFL mobile app is the ideal digital companion for travel planning in Luxembourg and cross-border public transport. With its extremely simple handling and user-friendly interface, the new app is tailored to your everyday mobility needs.
Available free of charge for download via App Store or Google Play, the trilingual mobile app (French, German, English) has already proven itself through its simple and intuitive use. The CFL mobile app has a wide range of functions.
Features:
Travel Planning
National (1st class) and international ticket sales
Custom push notifications
Set up favourite destinations
Traveling together
Real-time rail traffic
National bus timetables