The safety line
Simply explained
//
17 October 2018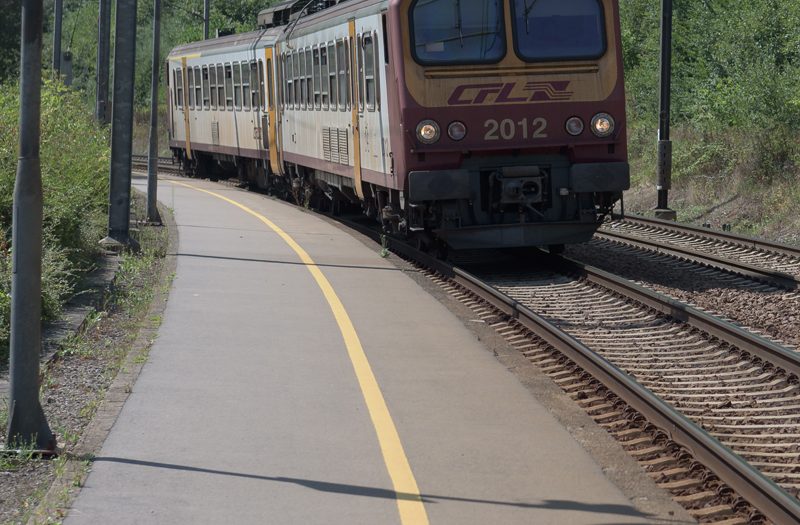 Yellow or white, it appears most of the time in its podotactile form (tactile under feet), which means its relief allows visually impaired pedestrians to find their way around.
This week, we highlight it on this blog to answer the following question:
What is behind the safety line (white, yellow, podotactile), on the platforms in 70 stations all across the country?
It is undeniable that the train remains one of the safest means of transport but that still, in case of inadequate behavior, waiting for the train can potentially be risky on platforms. Just like the lines on our roads or pavements, the safety lines on the platform, regardless of their color or shape, is a warning for travelers and defines the zones which should not be crossed.
The safety line prevents different kinds of danger, as for example:
The collision with a train passing or entering the station
Underestimating one's own distance from the train, as well as standing too close to the platform border while the train enters the station, can lead to a collision. This is particularly hire as the train's arrival is not necessarily audible. Depending on weather, speed and trajectory, the noise is strewed along the train sides, then dampened by the wind.
By moving forward, the train splits a big air volume around itself. The air hits the train's front side and is then pushed along it with strength, creating a low-pressure called "slipstream effect"
Trespassing the safety line and standing even closer to the platform edges can be dangerous. The air movement produced by the slipstream effect creates suction. This could potentially destabilize a person having trespassed the safety line, being too close to the platform edges and therefore, risking to fall onto the tracks.
During rush hour, the considerable amount of people on platforms sometimes makes it difficult to pass through. Other factors of inattention, such as tiredness or drunkenness, will raise the risk of trespassing the safety line and falling onto the tracks.
Moreover, the braking distance of a train is long, considering its speed, weight or rather grip between wheels and rails. The train will need between 400 and 1200 meters to come to a complete stop. In view of these factors, it is very unlikely the train might stop in time, even if the train driver noticed the presence of a person on the tracks.