CFL Hybrid Bus: On the road to 100% electro mobility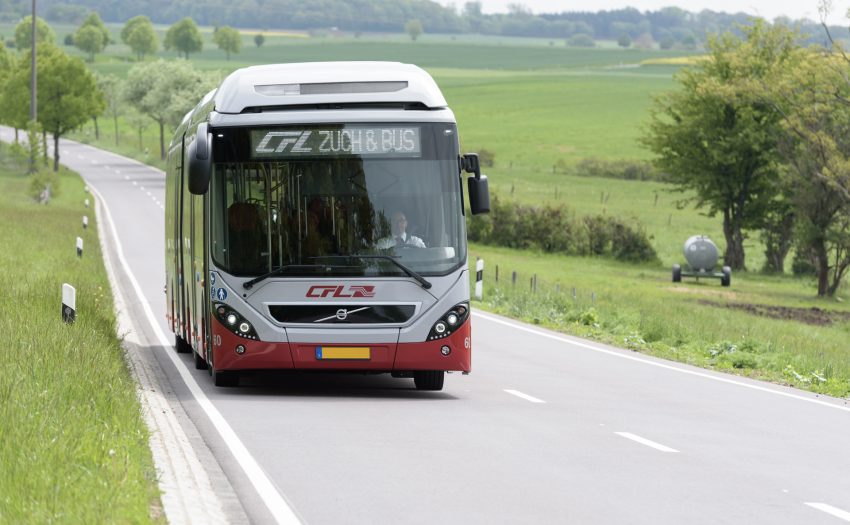 As the backbone of the Grand Duchy's public transport network and provider of a form of sustainable mobility for all, employees in Luxembourg and commuters from neighboring countries alike, the CFL Group is committed to the responsible use of natural resources, to reduce its environmental footprint.
As a result, in early March 2019, the CFL acquired four Volvo 7900 LAH hybrid buses. Since the creation of the CFL bus service in 1952, this is the first purchase the CFL has made in terms of electro mobility and marks the beginning of a transitional phase between diesel buses and 100% electric buses.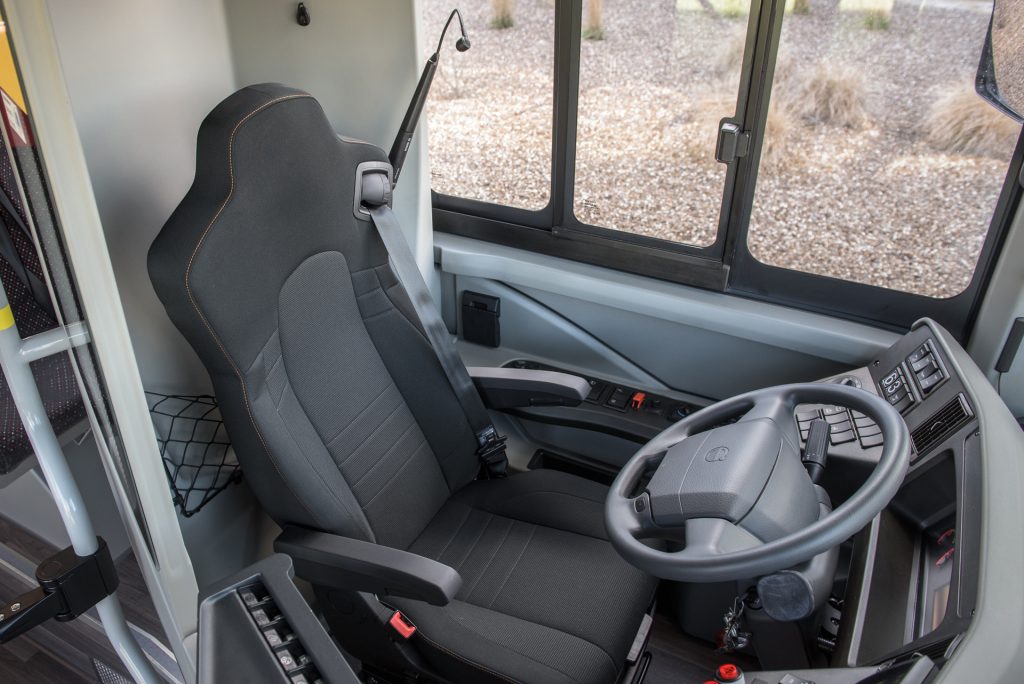 Each of these four 18-meter hybrid buses is equipped with an 8.9 kWh battery, which increases fuel efficiency between 15 and 20%. The power supply makes the ignition of the busses possible, this is especially beneficial during traffic. The diesel engine takes when the bus reaches a certain speed.
Each of the 240 CFL bus drivers will be trained in handling the hybrid bus. Ergonomic and uncluttered, the CFL hybrid bus driver's area, provides the driver an extremely pleasant driving conditions.
Decorated in sober colors and equipped with imitation parquet flooring, each of the CFL hybrid buses is equipped with 8 CCTV cameras, one of which is located at the rear of the vehicle.
The four hybrid CFL buses are suitable for persons with reduced mobility (PRM).
A wheelchair ramp, as well as Braille- signal buttons, are available in the hybrid bus. In accordance with the law, there are also four seats available for persons with reduced mobility (PEM).
Both the wheelchair-bound passengers and those traveling with a stroller have reserved seating areas. Each CFL hybrid bus is equipped with a wheelchair area and two stroller areas.
The four CFL hybrid buses each have 12 USB ports that passengers can use as they wish during their journey.
Note that stops on a line are displayed on two screens in the bus. Upcoming stops are announced with automated announcements.
These four buses are currently in service on several lines, including line 120 (Luxembourg – Junglinster), line 192 (Kirchberg -Hassel), or line 304 (Bettembourg – Remich).
In the future, these CFL hybrid buses can be programmed to respect zero-emission zones. This allows cities to be crossed without causing noise or emitting pollutants.