On the tracks of customer information: train attendant
engineering works/projects
//
13 July 2022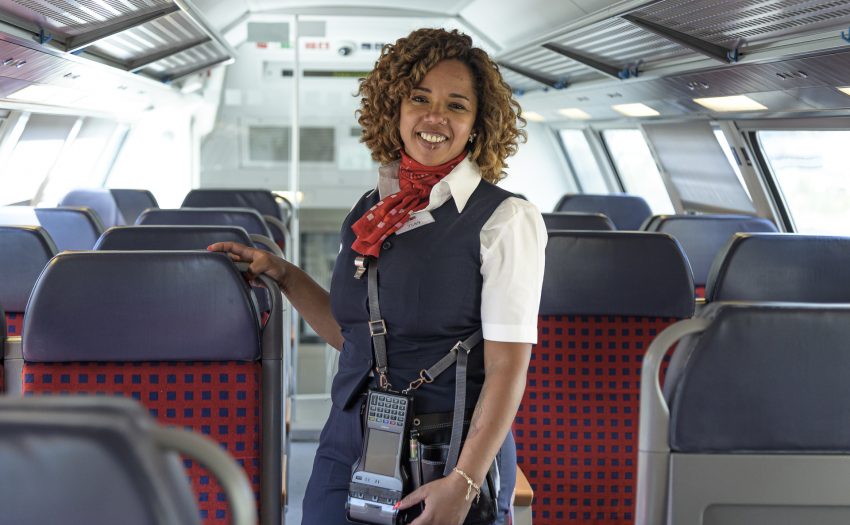 When evaluating our services, customer information plays an important role. In this series of articles, we introduce you to motivated employees who are committed to ensuring that you are well informed at all times, especially during engineering works. Since it is important to have a contact person on the train, we talked to train attendant Cristina.
Cristina, train attendant with heart and soul and, always with a smile on her face, accompanies numerous customers in their daily routine. She therefore belongs to CFL's most visible employees. The focus of her work is the customer and their needs before, during or even after the journey.
"Many people think that we have less work with the introduction of free public transport", explains Cristina, not without not being able to hide a certain amazement. It is probably true that the focus of her work has changed. But important work in the field of safety and customer information has always been part of her job.
"Especially in the case of longer engineering works, which have an impact on our customers' daily travel routine, customers are happy to turn to me with questions". It is my job to assist them and to give information, for example, about the adjusted trains schedules or rail replacement services. As train attendants, we generally notice that people are happy to have an additional direct contact person on the train that completes the existing digital information offer.
Even before she blows her whistle to indicate the train's departure, customer information already plays an important role for Cristina. Classic questions like "Is this the train to…?" or general questions about the train offer are answered by Cristina in no time. On board, Cristina continues with her friendly train announcement in which she welcomes her customers and encourages them to contact her if they have any questions. On her way through the train, she also approaches customers directly and takes the initiative when she sees that they have questions on their heart. If necessary, she overcomes language barriers with the Google Translator. Cristina draws strength and motivation for her important job from contact with customers.
"A thank you that comes from the heart makes you happy and motivates you to keep going."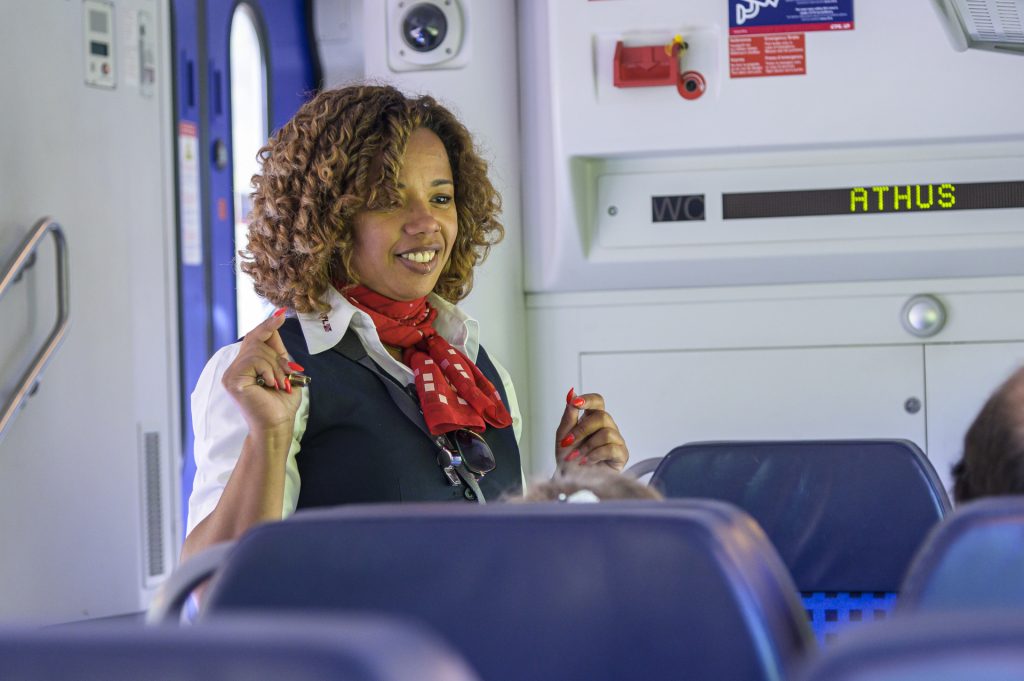 In addition to her important role in customer information, safety plays a very important role in Cristina's professional life. For example, she makes sure that customers get on and off safely and assists people with limited mobility. Before the train's first and last day's journey, Cristina carries out important checks. Performing a so-called brake test to check the train's braking system is therefore also part of her job. Together with the locomotive driver, any defects are identified in inspection rounds before the journey, for example on lighting equipment, the air conditioning system or the doors, and can thus be quickly remedied.