How to : Installation of switches
engineering works/projects
//
8 September 2021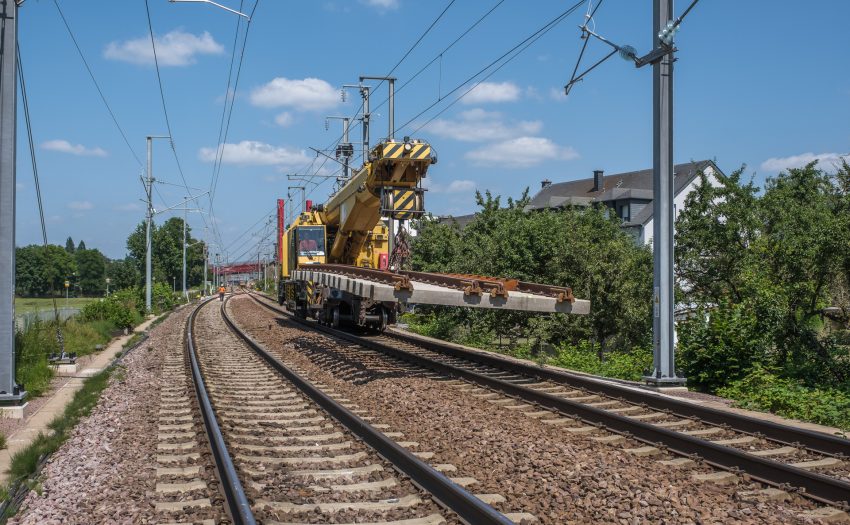 So that the trains in Mersch can run even more punctually and it is possible to be more flexible in case of disruptions, work is currently being carried out in Mersch. This also includes the installation of 8 new switches at this station, an important requirement for a better connection of the 3 existing tracks in Mersch. But what exactly do the new switches bring?
How exactly is a switch installed?
Pre-ballasting
Depending on the configuration, the length of a switch can vary greatly, between 25 – 65 meters. However, before the actual installation, the right pre-conditions must be created. During the so-called pre-ballasting, a centimeter-thick layer of natural stone ballast is compacted and straightened over the earth subgrade (the ground). This forms the basis for the further installation of the turnout.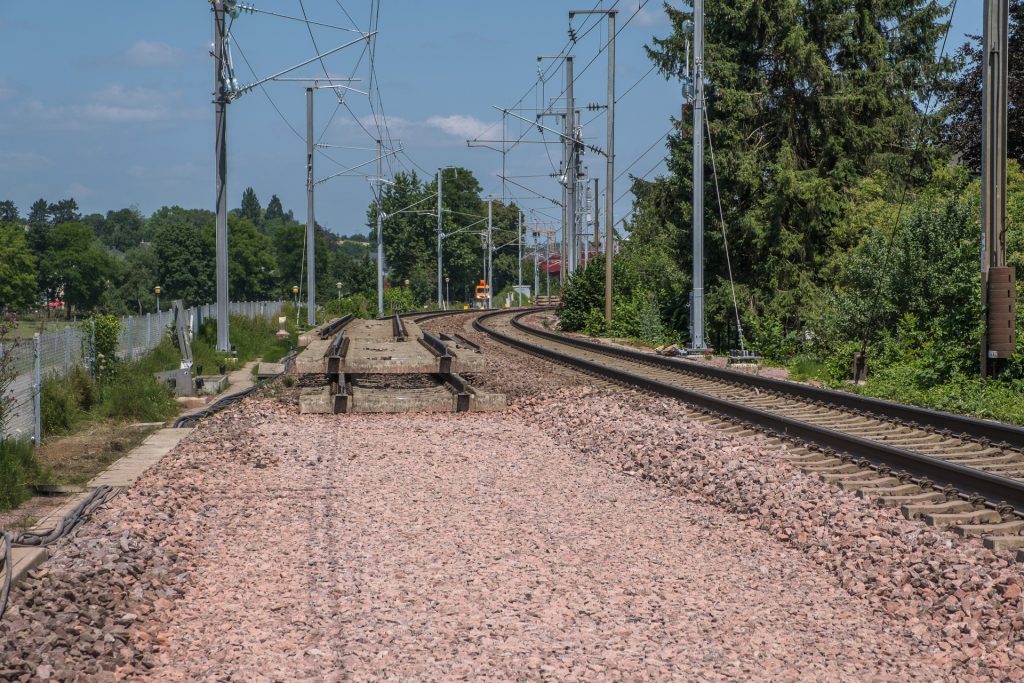 Positioning and assembling the switch
As the fully pre-assembled switches are very heavy, they are delivered and placed on site in 3 sections by railway cranes. These are then provisionally assembled using lugs so that they can be expertly welded together in a later stage.
Ballasting and alignment of the switch
Once the switch has been temporarily assembled, the next step is to align it according to the specifications of the alignment plan. Height and alignment with the existing track play an important role in ensuring customer comfort and safety. For this purpose, the necessary amount of ballast must be added. This is done by the so-called ballast train, which now also places the ballast around and between the sleepers. A so-called tamping machine slightly lifts the switch together with the sleepers and enables the right amount of ballast to get under the sleepers. In the end, the switch sits exactly according to plan and is stable in the track bed.
Welding the switch together
Before finally joining the different parts of the switch, the temporary lugs are loosened. It is important to ensure that there is no tension in the track – an important requirement for the longevity of the weld. The welding is now carried out by experts. Only a few, specially trained skilled workers of the CFL or contractors are eligible to carry out welding work.