The Robel: An all-around talent
engineering works/projects
//
1 September 2021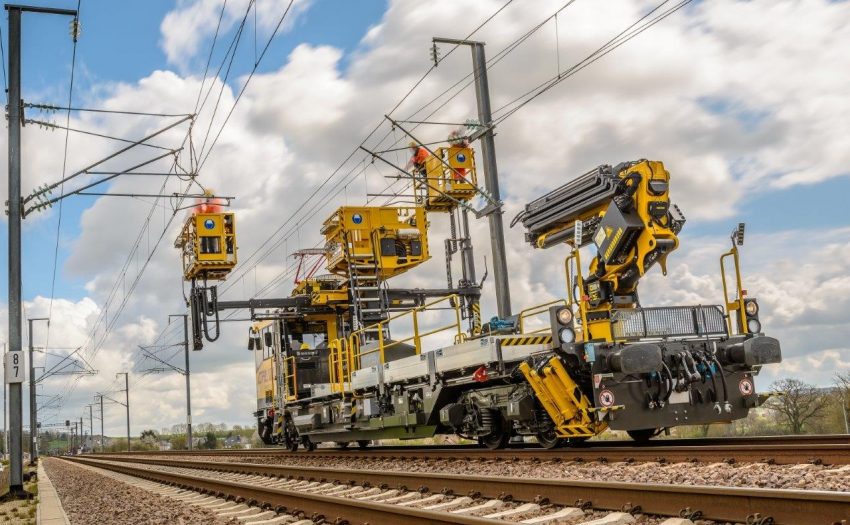 To ensure that customers can travel comfortably and safely by train, the CFL works non-stop on the maintenance and repair of Luxembourg's rail network. Heavy machinery is used to help the CFL employees with this work. In a series of blog articles, we will give you an insight into the world of these strong and unique helpers. Today: The Robel – Part 1.
55 years is a lot! At least when talking about tracks. Therefore, it is time to replace the rails, sleepers and switches in the port of Mertert. For this reason, work machines have been rolling in there every day at 6am for a month. Among them is the so-called Robel, a machine that carries out maintenance work from the track.
A distinction is made between track vehicles and driving trailers. Their main function is to ensure the maintenance of the infrastructure by carrying out repair work on the spot.
The Robel: The Swiss Army Knives of the Railway
All Robels are equipped with a crane specially designed for railway operations. They are used, for example, to replace individual rails or sleepers that need to be exchanged on the tracks. In Mertert for example, the Robel was used to deliver 1.6km of new rails, 1km of new sleepers, as well as 3 new switches. With the help of an excavator and a rail crane from an external company, they were then unloaded and processed. This way, within a month, the rails of 2 tracks were renewed and the sleepers and switch heads of 3 tracks were replaced.
"Concentration is the key when driving Robel to guarantee the safety of all workers and to ensure that people and material arrive safely where they are needed"
These are the words of Jean-Claude, who is operating the Robel that day. He also explains that only track vehicles with a simple crane were used on this mission. However, if necessary, they can be converted for other works with various additional equipment, such as timber grabs or clamshell buckets, etc.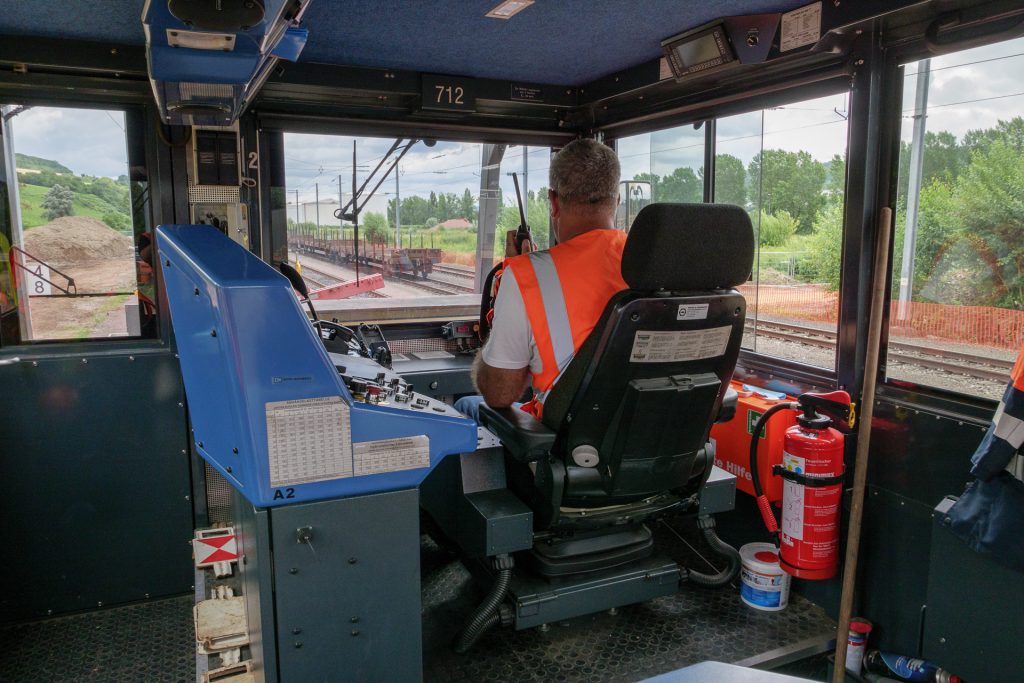 Two pieces of additional equipment, which are often used are the workman basket and the cable winch.
The crane of this Robel is equipped with a basket for up to two people, which can be extended, as you might know it from a fire engine's big ladder. Thanks to the basket, this Robel makes it possible to carry out work at height, for example on overhead lines. It is also used to cut branches that are hanging in the way, to clean up train signals or to check the condition of tunnels – all safety-relevant maintenance works for which you can rely on the versatile use of the Robel.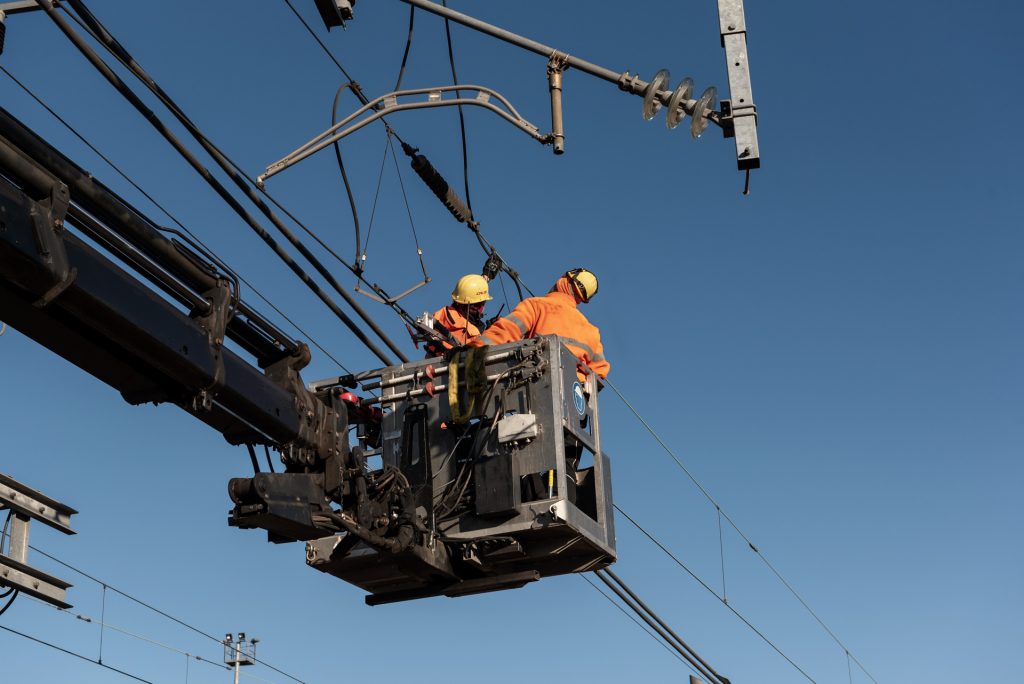 Attaching a cable winch to the Robel crane makes it possible to wind and unwind long cables. This is particularly helpful when working at great heights, e.g. on overhead lines. To do this, the Robel is moved to the desired spot and with a hook the necessary work material is hanged on the cable winch. The latter can be thought of as a long cable on a spinning wheel that can be rolled in and out. Furthermore, the cable winch can also lift and transport heavy elements, such as track sections of 15 metres.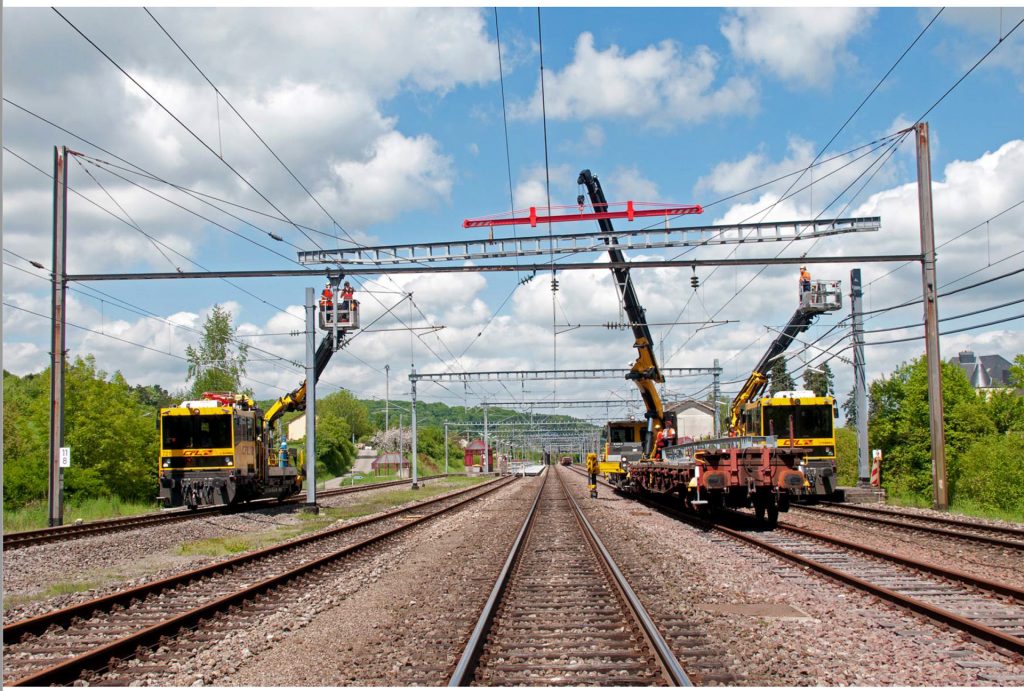 Do you want to know more about the Robel ? Read the second part of the article here !