Romain Urhausen's "Urban Stories" to be (re)discovered at Luxembourg Station
Photo reportage
//
6 October 2022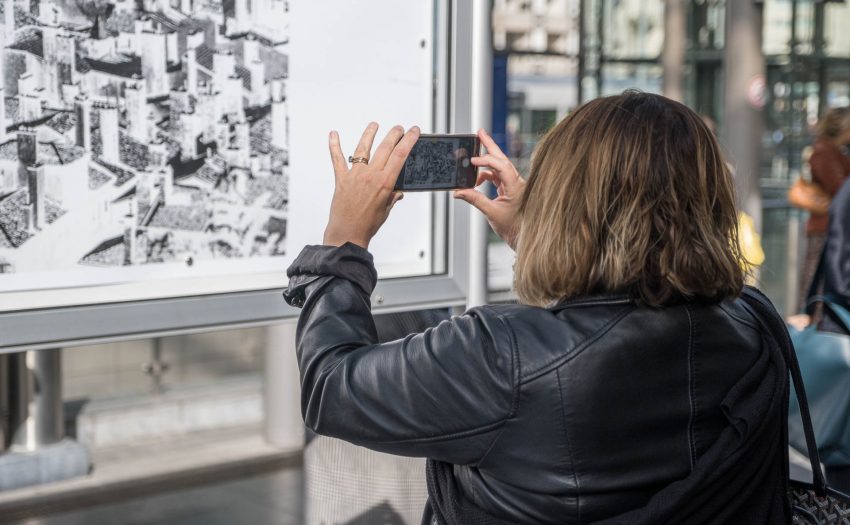 The official opening of the exhibition dedicated to the photographer took place on Thursday 6th October 2022 in the presence of the Minister of Culture, Sam Tanson; the Mayor of the City of Luxembourg, Lydie Polfer; Laurent Mosar and Maurice Bauer, Aldermen of the City of Luxembourg; the Spokeswoman of the CFL, Alessandra Nonnweiler ; as well as representatives of the Board of Directors of "Lët'z Arles.
Following the highlight which took place this summer during the 53rd edition of the "Rencontres de la photographie d'Arles", Romain Urhausen's creations are presented in the "Verrière" at Luxembourg Station at the initiative of the association "Lët'z Arles", in collaboration with the CFL.
Until 13th November 2022, customers and photo enthusiasts can discover the "Urban Stories" exhibition. A selection of some fifteen large-format photographs that take the visitor through the streets of Luxembourg, Esch-sur-Alzette, Paris, Brussels and Dortmund, where Romain Urhausen had – among others – put his lens and his unique eye.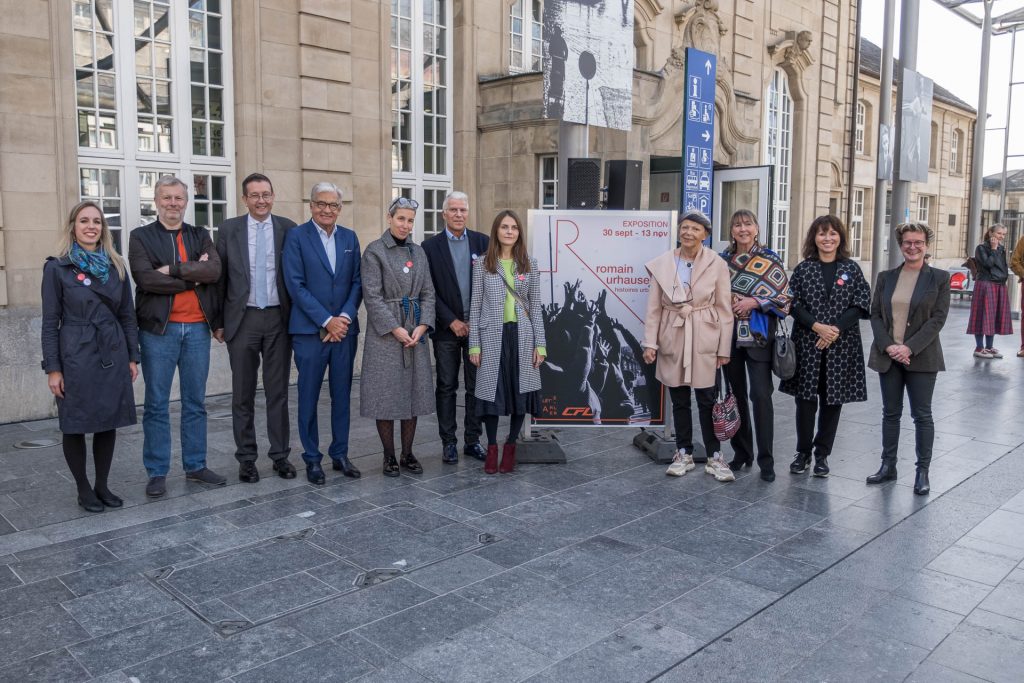 A "polymorphic" artist
Born in 1930 in Rumelange, Romain Urhausen passed away in 2021 in Luxembourg. He was recognised between 1950 and 1970 as one of the country's most creative and inspiring photographers. Internationally well-known and exhibited, this polymorphous artist worked on a variety of subjects, from the daily life of his contemporaries to the evolution of the urban landscape.
In addition to the exhibition, this cultural heritage is has been put together in a book dedicated to him, written by the Doctor of Arts Paul di Felice. The friend of the photographer has taken on the role of curator of this tribute, in collaboration with Krystyna Dul.
The association "Lët'z Arles", which is placed under the High Patronage of H.R.H. the Grand Duchess and is subsidised by the Ministry of Culture, has been offering for the past six years a space for creation and distribution to photographers and artists linked to Luxembourg during the "Rencontres de la photographie d'Arles".
The exhibition "Histoires Urbaines" is accessible free of charge during the opening hours of the station, from 4 am to 1 am.
More information on letzarles.lu