Lost and found office: The Chamber of the Forgotten
Simply explained
//
11 July 2017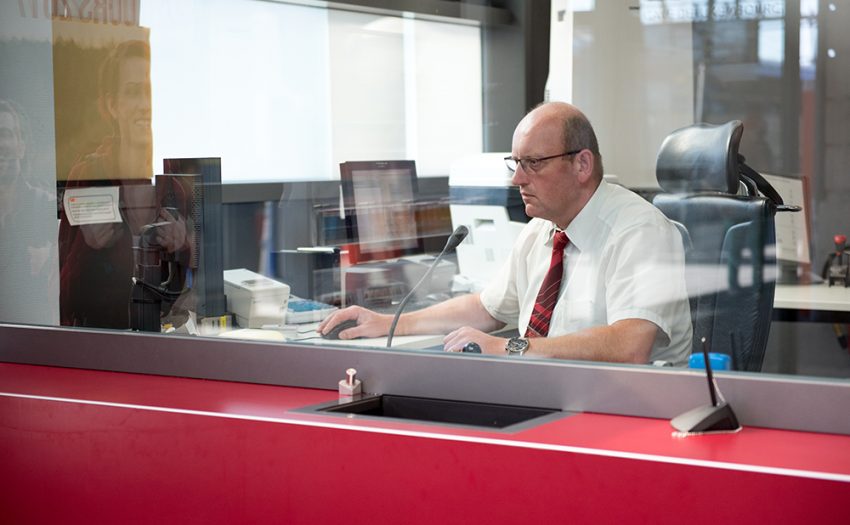 As an employee of the new office for lost and found items and for baggage storage, which has been available to CFL customers since October 2016, Fränz L. can certainly be called Master of the "Chamber of the Forgotten". Since the service on the new premises in the vicinity of platform 3AB has been in operation, he and his colleagues have received 5,854 enquiries.
This is why the staff in the lost and found office have to answer a frequently ringing telephone and process many emails with completed forms from the CFL website – on average 20-25 enquiries a day. They work 7 days a week from 06:00 to 21:30.
The items forgotten by customers are seasonal. While rain jackets and umbrellas are prevalent in spring or autumn, scarves, hats and gloves, above all else, fill the numerous boxes of the lost and found office in winter. Right at the top of the list of the most forgotten items found, irrespective of the time of year, and much to the annoyance of many of the customers affected are mobile phones, wallets, pieces of luggage still stored on the floor next to the owner's legs, and key rings. The owners have up to 2 months to collect their lost property, with the exception of valuables or personal possessions, such as mobile phones, wallets, identity cards or passports, etc., which are handed over to the local police twice a week.
An effective system has been adopted to ensure that any item can be found at any time:
Fränz routinely pulls out all the stops to help his customers. Only recently, he received a call from a desperate customer, who said he had left his mobile phone on the train in the evening. Just a few moments of the telephone conversation, he tracked down the train crew member concerned from the train number given to him by the customer, contacted him on his mobile phone and had him search immediately for the forgotten phone. A few hours later, the mobile phone was already waiting at the lost and found office for the delighted customer.
More than just a lost and found office
Fränz and his colleagues are not only responsible for managing the lost and found office. They are also in charge of baggage storage. For €5, customers can leave their luggage at the office for 24 hours and come to collect it at any time during office hours (06:00 – 21:30).