Noise reduction measures
Simply explained
//
10 August 2022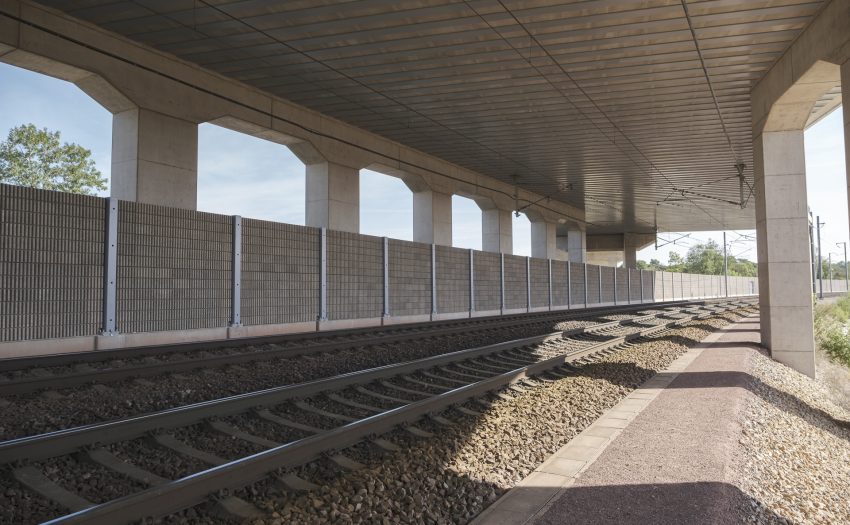 Living in proximity to a railway station certainly has its perks, the most obvious being the great connection to local public transport. However, the proximity of one's own home to a railway line also means that railway traffic is equally close, as is the accompanying background noise. Thus, measures for noise reduction and sound proofing are part of the CFL's best practice in railway infrastructure.
Soundproofing is already an important element in the realisation of new railway projects. Measures for noise reduction figure therefore an essential part of the product requirements document for the new railway line between Luxembourg and Bettembourg. As a result, railway traffic on this line should not only become more punctual, but also less loud.
Installing soundproof barriers
To ensure that current and future residents living in the vicinity of the new railway line are not disturbed by train traffic, the CFL are currently installing different types of soundproofing barriers at the level of the railway fly-over, which allows the new railway line to pass over the old line. Furthermore, soundproofing will also be installed along the massive bowstring bridge which will cross over the A3 motorway.