Open days 2021 at the CFL
CFL Group
//
29 September 2021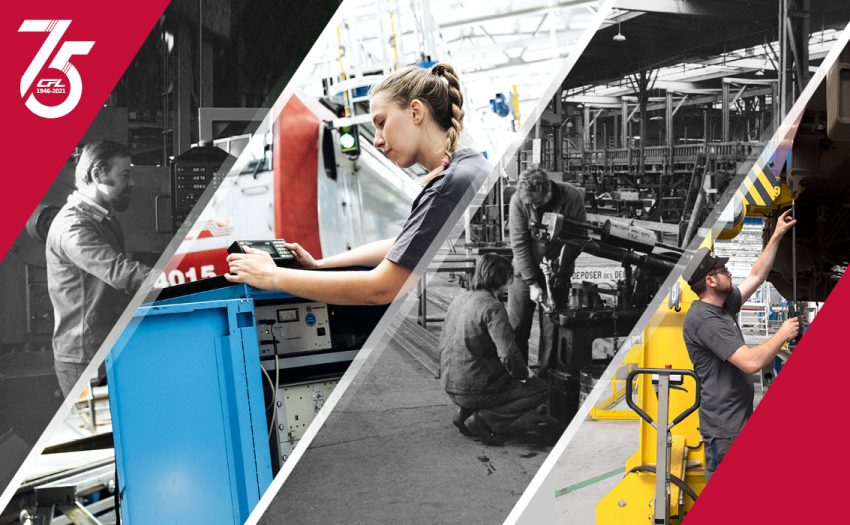 Open days at the CFL. A look behind the scenes into the everyday life of our employees, who play an important role for smooth railway traffic, but who mostly work in the background.
This year's open days took place in the context of our 75th birthday and allowed for visitors to discover the 15.000m2 Atelier Central. This is where the maintenance of rolling stock takes place, the area that was in focus with all its facets this weekend.
Our employees also answered all the visitors' questions about the repair and maintenance of trains and the entire railway network:
What safety precautions are taken to ensure that workers do not get electrocuted when working on the overhead lines, where up to 25,000 volts flow?
What standards do trains have to meet, what check-ups are carried out regularly and how do they work?
What is the ETCS safety system and what advantages does it provide for passengers?
How are automated announcements for clients programmed in the train?
Besides insights into the logistics warehouse, the exhibition of rolling stock is not to be missed at a CFL open day. Visitors not only had the opportunity to see current rolling stock and our working machines, but also to get a first impression of our future equipment thanks to a simulator. In addition, various associations were present with old rolling stock. In the spirit of our 75th anniversary celebration, old and new trains were thus juxtaposed.
However, the scope of CFL goes beyond train maintenance, which is why many departments, that operate outside the Atelier Central, were also on site and took the opportunity to present their work to the visitors. At the Building Information Modeling booth, visitors learned what a digital twin is and, thanks to a VR experience, got a real hands on demonstration of this relatively new technology, which allows us to virtually preplan our construction projects before the excavators roll onto the field and start building, thus reducing the costs.
In addition, CFL multimodal presented their terminal in Bettembourg and explained why it is that important to transfer freight transport from the lorry to the train. A team working for safety on and around the tracks demonstrated the correct use of a fire extinguisher. Besides, the Recruitment and CFL Campus booth provided information about the different career opportunities at the CFL and the different DAP training programs and CFL Evasion, our travel agency, invited visitors not only to dream about their next holiday, but also offered the possibility to book on the spot.