We Act green Challenge
CFL Group
//
20 October 2021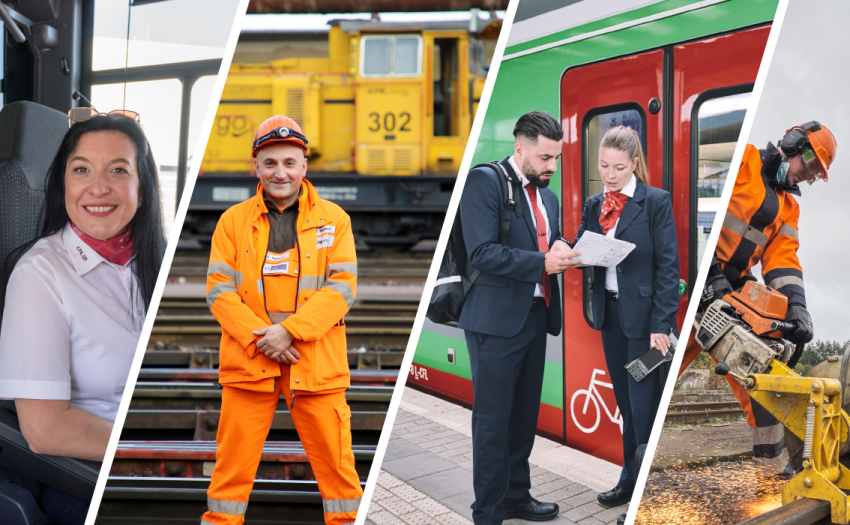 Environmental protection and a responsible use of resources are current social topics – today more than ever! The CFL have provided sustainable alternatives to the road traffic for many years in their passenger and freight activities. In order to deepen this ecologic mindset inside the company, CFL has given its staff the possibility to participate in the "We Act green Challenge". From 27 September to 17 October 2021 the participants could choose from 45 actions that all contributed to reduce their carbon footprint through small changes in their professional and private daily life.
Doing something good for the environment and yourself
Getting up, putting on the clothes that are still left after sorting out the wardrobe, having a vegetarian breakfast, going to work on foot or by public transport. These are just some of the challenges the co-workers of the CFL group faced. The leitmotif: committing in teams to the environment, while doing something good for yourself and carrying out as many actions as possible to win with your team.
What is the "We Act green Challenge"?
Every week the participants and their teams had to set themselves objectives and carry out the sustainable actions of the challenges. The goal was to collect as many points as possible with an app, dedicated for this purpose. The 45 actions of the competition, that were free to choose from, revolved around the following topics:
– diet
– mobility
– resources and garbage
– energy
– team spirit
– lifelong learning
– innovation and being a role model
Calculating your carbon footprint, taking the stairs instead of the lift, reducing the number of printed copies are just some of the proposed actions. Small actions that can have a significant impact.
Sustainability is an integral part of the strategy of the CFL group
Efficiency is one of the 5 priorities of the CFL group's strategy (read more about the priorities of the CFL group). This priority, that is an indispensable prerequisite for the competitiveness of the CFL group, goes beyond performance and also considers the responsible use of limited resources – essential for the sustainable development of the CFL and Luxembourg.