The railway signals
Simply explained
//
6 March 2020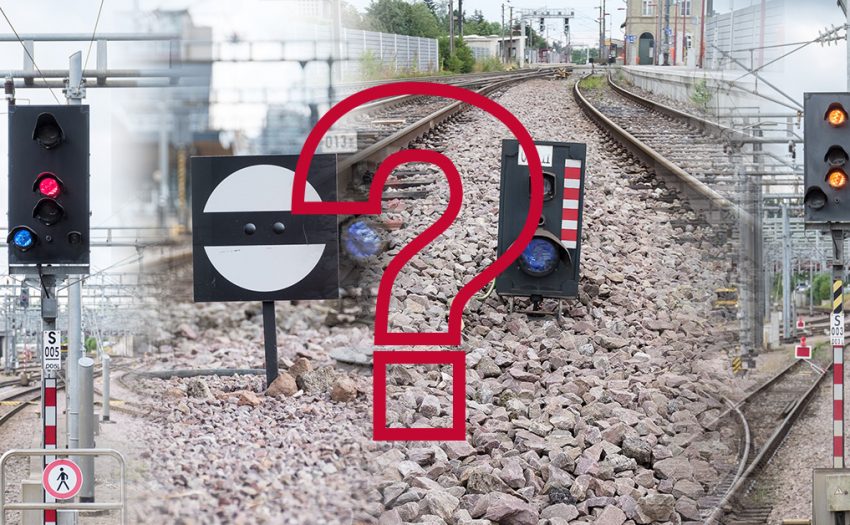 To enable safe and organized train traffic, a number of signals and marks are settled throughout the Luxemburg railroad network. In a train driver's daily job, these signals represent essential orders, reference and orientation points. Have a look on the most important fixed optical signals.
As suggested by its name, the fixed repeater signal repeats the position of the following main fixed signal. This could be necessary, e.g., in the case that the main fixed signal is outside the necessary visibility range. This signal, that looks just like an advanced fixed signal, is completed by an additional white colored dot in the lower right corner of the panel.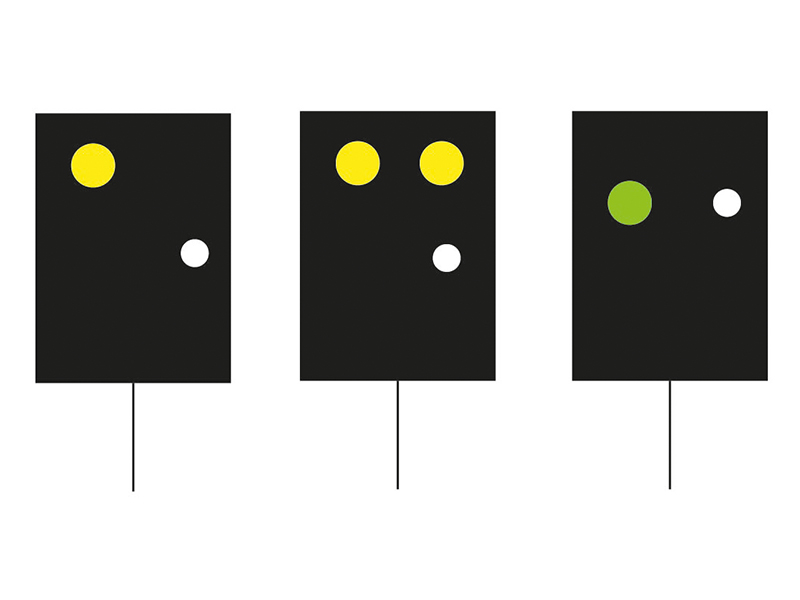 Last but not least, there is the closure fixed signal, which is called tenderly called "Spatz" (sparrow) by railroad employees. It represents the most restrictive signal, indicating stop for any railway traffic, passenger as well as shunting traffic.
This signal is used in stations, mainly to facilitate shunting maneuvers (e.g. for the composition of a train or the trip between the workshop and the platform prior to passenger boarding) within the station area.
A closure fixed signal in white authorizes the drivers, under particularly restrictive conditions, to continue their crossing.