CFL apprenticeships: develop your talents through training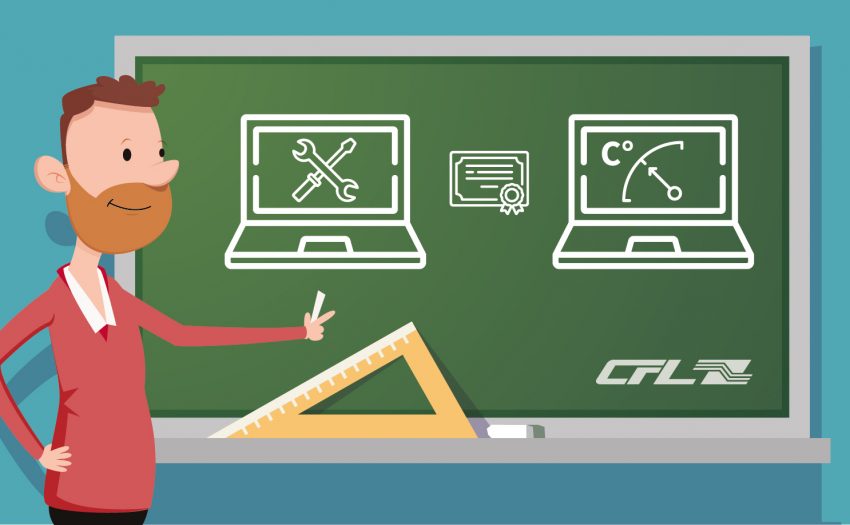 You want to know more about the rail industry? You dream of a career at the CFL? You want to do an apprenticeship on site and find out what your talents are?
Take a few minutes to read about the DAP diplomas (Diplôme d'aptitude professionnelle), Vocational Aptitude Diploma, "Mechatronics – Train Maintenance and Technology" and "Mechatronic Refrigeration Engineer". These aprenticeships allow you to get to know the rail industry and to be involved in the daily work of the CFL, accompanied by colleagues who share the same passion as you.
What does the Vocational Aptitude Diploma "Mechatronics Train Maintenance and Technology" consist of?
As a CFL Mechatronics Engineer for train maintenance and technology, you provide your expert advice on machines, safety systems or installations where mechanics, electronics and IT come together. Your knowledge of these three exciting fields enables you to commission and monitor machines consisting of mechanical, hydraulic, pneumatic, electrical or electronic components.
Your role is to ensure the proper operation of the control and signalling systems for all CFL rolling stock. Using various measuring and computer tools, you will identify malfunctions and carry out repairs if necessary. Whether it's class 3000 or 4000 locomotives, class 2000, 2200, 2300 railcars or even double-decker carriage, you will get to know CFL rolling stock like the back of your hand.
The DAP training as a mechatronics engineer for train maintenance and technology is over a period of three years and is carried out in block form while working. This means that for this DAP you alternate between the working weeks in the CFL workshops (3 weeks), accompanied by experienced trainers to the highest level, and the teaching weeks in school (Lycée) (6 weeks).
What does the Vocational Aptitude Diploma "Mechatronic Refrigeration Engineer" consist of?
Like the car, the train is nowadays equipped with air conditioning systems for the comfort of passengers and train staff. These systems, which are becoming more and more powerful and have been developed in line with technical progress, are regularly maintained. Diagnostics, maintenance plans and repairs, as a trainee you will be trained in the maintenance of the systems with which the CFL's railcars and trains are equipped.
The vocational aptitude diploma "Mechatronics Refrigeration Engineer" was created in 2016, in accordance with the Ministry and the Chamber of Skilled Trades and Crafts (Chambre des Métiers). This vocational aptitude diploma, which was introduced at the beginning of the 2017/2018 school year, lasts for three years. This is a block training. In other words, we offer you the opportunity to divide your week between CFL workshops and school classes.
What are the admission requirements for the apprenticeships?
You are currently enrolled in 5e G section and are completing the base secondary education level this year.
Proficient in the three official languages of the country (Luxembourgish, German and French)
Interested in technical topics
Good technical understanding
Like technical challenges
Trustworthy, motivated, team player
Do you enjoy technical challenges that require you to use your skills? Send us your applications, by 25th June 2020 latest, for the 2020/2021 school year, with the following:
cover letter
detailed and up-to-date CV
copy of your identity card
report cards from the last two years
guidance notice (avis d'orientation), upon receipt
promotion decision (décision de promotion), (upon receipt)
You can find further information on the website www.jobscfl.lu