Act sustainably – thinking outside the box
sustainable
//
22 August 2016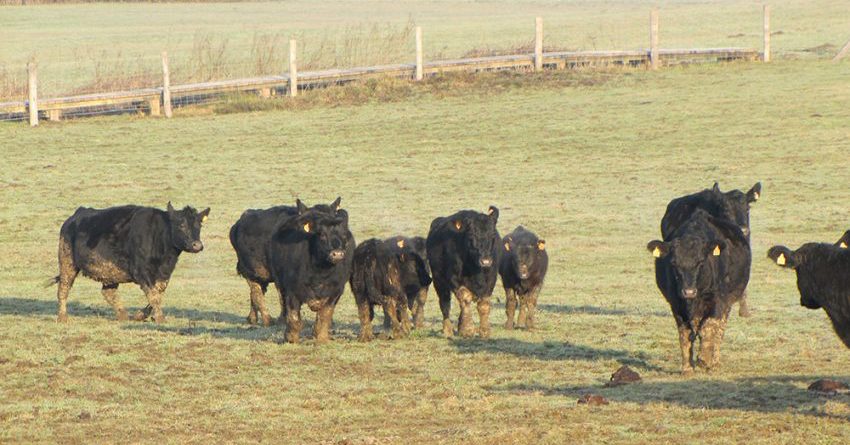 The link between CFL and angus cattle ? Find out more in this article on "Dreckwiss".
In order to deal with challenges linked to sustainable development, it is sometimes necessary to think outside the box. With their core activities in the passenger and freight transport segments, CFL are acting both in an economic and an ecological environment.
Despite rising demand creating the necessity to develop the national railway network, the CFL are constantly keeping an eye on minimizing their activities' impact on the environment. The example of the "Dreckwiss" in Sanem clearly demonstrates that they are able to develop original solutions to diverse challenges.
The draining of the "Dreckwiss" in the 1960s
Back in the 1960s the "Dreckwiss" was a floodplain, unsuitable for the agricultural cultivation of crop plants. In order to counteract this situation, it was decided to straighten the "Chiers" river course, causing the draining of the former wetland. Good for agricultural use, rather bad for the ecosystem.
Back to nature
In the context of the doubling of the Luxembourg – Petange section and the compensatory measures involved, the CFL opted for the recreation of a floodplain. As a matter of facts, marshes and swamps offer numerous advantages. Besides their effective carbon sequestration – an important measure to reduce the emission of greenhouse gases – floodplains provide the necessary habitat for local fauna and flora and are an effective flood prevention measure.
Once an agreement had been reached with the respective landowner, the river course of the "Rouerbaach" was redirected towards the dried-out but still existing river bed of the "Chiers", re-humidifying the 42,5 hectare area. Since then, the "Dreckwiss" offers a new home to a herd of Angus cattle. Besides other living beings, this cattle breed is particularly able to cope with humid living conditions. #sustainable
Worth a visit
Residents and curious visitors can discover the "Dreckwiss" area at any time. A 2.8-kilometer-long circular trail with information boards invites the visitor to linger and contemplate this unusual project.
Tip of the day: If you want to visit "Dreckwiss", follow rue de la Fontaine in Sanem, pass under the A13 and turn right.